Description
Sound Healing to Empower Your Body, Mind + Spirit!
This 90 minute session will transform the way you look at the Healing Power of Sound, your Voice and Breath! In-person or Skype available!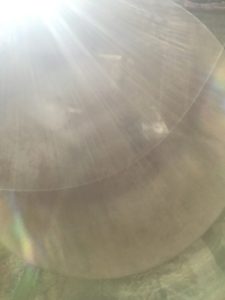 In this 90-minute Sound Healing Session with Diana, with you as an active co-creator, you will receive illuminations, tools and techniques, specifically for your highest + greatest development and potential.
We will work on multiple levels (energetically, spiritually, mentally and physically) as needed, including Deep Intuition and Vocal Channeling, Connection to our Essence, the use of Sacred Instruments, Extensive knowledge of the Breath, Voice, Anatomy + Movement, and Direct Dialogue + Biofeedback and you will receive an extensive combination of Powerful Tips, Tools and Techniques, based on your specific needs, to Activate the Healing Power of your Voice.
Sessions Include Combinations of the Following (Depending on Client Needs):
Tools for Identifying Your "OWN UNIQUE VOICE"

SOUND HEALING INSTRUMENTS – Tuning FORKS, Bowls, Chimes, Drums, Specially formulated Tones

RELEASING "OLD" VOICES & THOUGHT PROCESSES that INHIBIT your full expression

ENERGY + CHAKRA Toning To Balance and Connect with Your Breath and Energetic Bodies.

VOCAL VOYAGING Exercises – Chant, Mantra, Toning, Song, Guided Visualizations, Movement

YOGA EXERCISES, POSES + GENTLE MOVEMENT (depending on Client ability)


BREATH ASSESSMENT + BREATHING Exercises