Description
UNLEASH + ACTIVATE the Healing Power of Your Voice!
This 90 minute session will transform the way you look at your Voice and Breath! In-person or Skype available!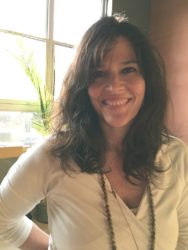 In this 90-minute Voice Activation Session, I will help you to Tap into the Power of your True Voice, Identify and release blocks to your Expression and Develop a Deeper, Healthier Relationship with your Breath.
We will work on multiple levels (energetically, spiritually, mentally and physically) as needed, including Deep Intuition and Vocal Channeling, Extensive knowledge of the Breath, Voice, Anatomy + Movement, Connection to the Divine, the use of Sacred Instruments, and Direct Dialogue and you will receive an extensive combination of Powerful Tips, Tools and Techniques, based on your specific needs, to Activate your Voice.
Sessions Include:
VOCAL ANATOMY Overview + 3-D Visual Body Mapping 

BREATH ASSESSMENT + BREATH SUPPORT and Strengthening Exercises

ENERGY + CHAKRA Toning To Balance and Connect with Your Breath and Energetic Bodies.

GOAL + SONG DEVELOPMENT – We'll look at where yo want to go with building your voice and breath support, including Daily Practice Routines, Warm-ups, and the List and Variety of Songs you'd like to sing 

Tools for Identifying Your "OWN UNIQUE VOICE" & RELEASING "OLD" VOICES & THOUGHT PROCESSES that INHIBIT your full expression

VOCAL VOYAGING Exercises – Chant, Mantra, Toning, Song, Guided Visualizations, Movement