It is time to Awaken to the Power of the Voice. Your Voice holds the key to tremendous healing and expression as well as your highest level of creation on this earth. Like a Fingerprint, Every Voice is unique (i.e "There is no Voice exactly like yours on this entire planet") and there is no one but "You" here to express Your Unique Signature and Resonance. It is our time to Activate, Awaken, Free, Develop and Empower our Voices!
SONICA "Free Your Voice", Voice Activation & Vocal Transformation Sessions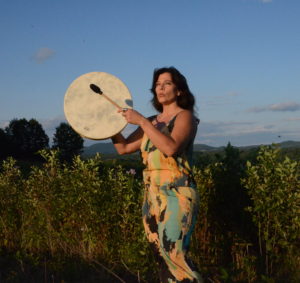 OPENING TO THE POWER of Your Voice & its Amazing RESONANCE is one of the greatest gifts you can give to yourself and the ones you love! Everything in our world operates on Resonance, Vibration and Frequency and It is our time to AMPLIFY, LIVE OUT LOUD, RESONATE, TUNE-IN, INSPIRE…AND MANIFEST the lives and relationships we have always wanted.
In a Sonica Voice Activation Session, Diana works with you through Deep Intuition, Connection to the BODY & DIVINE, Sacred Instruments, Direct Dialogue, Extensive Breath Work & Support and Body Scanning to guide you as you Tap into the Power of your True Voice. Through this process, and based on your specific questions and needs, you will receive guided tools, Extensive Breathing & Vocal Exercises, Creative Exercises and individualized techniques to Activate your Voice as an instrument of creativity, including:
3-D VOCAL ANATOMY OVERVIEW & BODY MAPPING – A thorough overview and scan of your Body, Breath Support and Vocal Instrument. You will connect with your breath and body in an entirely new way & realize the Power that we are walking Instruments of Creation, Manifestation & Change.
SOUL-TUNING & VOICE SCANNING Methods to Activate your Body, Mind & Spirit  through your Voice & Sound!
BREATHING & CHAKRA-TONING Exercises To Balance and Connect with Your Breath and Energetic Bodies.
METHODS TO COMMUNICATE more deeply with Your Internal Body through Sound to create more Love & Harmony, Remove Obstacles and help you to Manifest your Dreams…
TOOLS FOR IDENTIFYING Your "OWN UNIQUE VOICE" & RELEASING "OLD" VOICES & THOUGHT PROCESS that inhibit your full expression
OPENING TO THE POWER of Your Voice & its Amazing RESONANCE! Everything is our world operates on Resonance…
SONICA VOICE-Activation Exercises, including Guided Visualizations, Chants/Mantras and Sound Scanning!
Songwriting & Vocal Voyaging – Soul-Level Songwriting!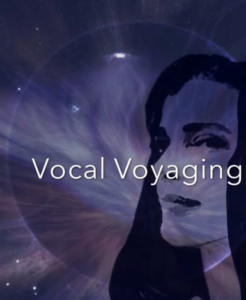 It's time to "Tune-In" and connect with our own Personal soul songs and vibrational signature. One of the greatest ways to connect with our own unique Voice is to connect with and create tones and songs that are connected and deeply rooted in who we are – the ones that come naturally and from the start. This is one of my favorite things to work with people on and the joy and gratification that is created.
Using my very natural and intuitive method, almost every student who has walked into my studio has agreed to write at least one original song: Many have written & performed several. I often hear "I don't think I am able to write a song" and then people light up over what they are ultimately capable of when they open to their voice and what is inside…Many often say "This is one of the best experiences of my life!'
You can either Bring in ideas you have been working with and/or we can start from scratch!
The Voice of Metamorphosis = Butterfly Medicine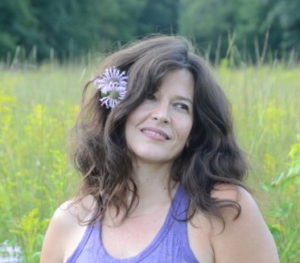 Frequency + Intent = Manifestation!
Like the Butterfly, the Voice holds the keys for transformation and goes through necessary stages towards its greatest growth and unfolding! Working through the Medicine Cards and your Direct Intention for the development of You as an Instrument of Creativity – a voice – we will determine what stage you are in and Outline Action and Practice Steps, along with the Voices of your Allies, personal Songs, Tones, Mantra/Chants to allow you to move into each stage of development to take flight…
THE EGG…This is the "Nucleus or Seed" of your idea, project, or activity you are wishing to Create + Manifest with your Instrument. This is the inner core of Your Voice and suggests what is needed at this time to spark your greatest desires into existence.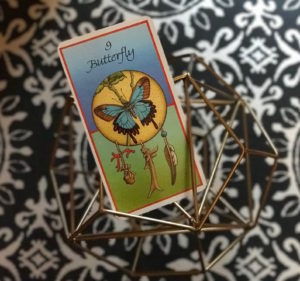 THE LARVA…This is the "Early Doing" – What needs to be done and how will it be done in the Pragmatic World – By whom & why. What Voices need to be shed & what are the obstacles that must be faced to allow for your achievement?
THE COCOON…At this stage it is good to ask yourself: Why you are looking to open your Voice to the world! Is it to serve Yourself, the Great Good or both? This Card speaks of "Higher Purpose" & This is where the Greatest Transformation occurs before emerging as the Butterfly.
THE BUTTERFLY…This is the "Card of Manifestation" – How will you fly into the world? What needs to be done to ground so that you can take flight and share your Voice and personal Medicine? What rewards will be gained? How will your Voice and Visions be continually supported by your actions? Again…Frequency + Intent = Manifestation!